Remember when your child was first diagnosed with autism? Do you remember staring blankly at the doctor? Do you remember feeling helpless, guilty, angry, in denial and overwhelmed all at the same time? Everything was a blur and you felt lost and alone.
Listed below are a number of books, articles and websites that Chloe recommends that may assist you in making sense of it all and taking that first positive step forward for the benefit of your child.
Buy Chloe's book 'Living with Max'
Heartbreakingly honest and moving, LIVING WITH MAX is the story of how Chloe and her family learned to face the challenges of autism and release the little boy locked within.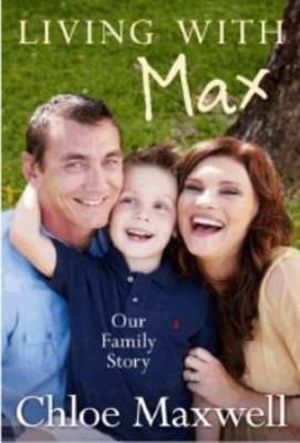 Web : www.abiq.org
Ph : (07) 3881 1868 or 1 300 ABIQLD
Fax : (07) 3889 8939
E-mail : [email protected]
Please note: Due to the volunteer nature of our organisation our office is not staffed daily. Please leave your contact details on our answering machine and we will return your call as soon as possible.
Australian Austism Handbook - The Essential Resource Guide for Autism Spectrum Disorders.
— By Benison O'Reilly and Seana Smith. Jane Curry Publishing 2008
"If only I'd known - Things nobody told me when my child was diagnosed with autism".
— By Jene Aviram. Jan-Feb 2009. Autism Digest.
Ten Things Every Child With Autism Wishes You Knew.
— By Ellen Notbohm. 2005
The Trials of Toilet Training - Training the other child.
— By Maureen Bennie. May-Jun 2007. Autism Digest.
Early Intervention Playgroup
A Playgroup Focusing on Parent/Carer and Child Participation Parents with young children, 0 to 6 years of age with a disability or a developmental delay are invited to join the Sunhaven Playgroup. Siblings welcome.
We meet each Thursday during school terms at St Margaret's Church
165-167 Beaudesert-Nerang Rd
Nerang, QLD, 4211
Thursday during school terms.
Time: 1.00 pm to 3.00 pm (or 2.30 for school pick up)
For further information click here